Today, most companies realize that achieving an acceptable return on investment for their continuity dollars means finding and implementing new ways to leverage their existing availability, recoverability and resiliency initiatives to concurrently improve day-to-day business operations, disaster recovery, business continuity and incident response…seamlessly and cost effectively.
WTG extends best practices in disaster recovery and business continuity planning to include all-risk incident management. Initiatives like succession planning, supply chain continuity, pandemic operations, production line continuity, manufacturing resource planning and crisis communications ensure that your company can respond to any incident…not just data center or site disasters.
When it comes to highly-resilient, highly-available and highly-recoverable solutions for systems, data and people, WTG are the experts of choice. We design, implement and maintain cost-effective, leading-edge solutions within the framework of our holistic NextGen 360° ABC™ Methodology so you can respond to any incident-any time.
NextGen 360º Advanced Business Continuity™ and NextGen All-Risk Incident Management™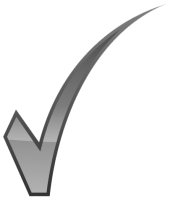 The most advanced continuity solutions available.