There are four aspects to WTG that, in our view, differentiate us and the continuity solutions we construct for our clients.
First, WTG profiles our client's continuity requirements based on their business and relevant business processes. We have innovated an Iterative Business Process Decomposition (IBPD) approach that, unlike a traditional Business Impact Analysis (BIA), uses process analysis techniques to determine availability profiles for mission-critical processes. Process decompositions identify upstream and downstream dependencies, second and third level interactions, and process requisites as each business process is tracked across the infrastructure to determine critical points-of-failure and detailed availability and recovery requirements. The IBPD is much more than a vehicle to cost justify recovery budgets or prioritize critical applications. It reveals the true needs of the business and provides the data required to design more flexible, advanced solution architectures. It also paints a graphical picture of business process interactions in a context that business decision-makers inherently understand and respond to.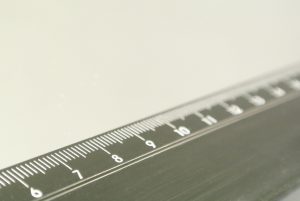 Second, WTG maintains an end-to-end focus on business continuity and continuous-availability which uniquely enables us to offer new solutions based on a new paradigm…we don't assume that a failure must occur or that alternate site recovery is the objective. We believe that a best practice, leading-edge continuous operating environment that is inherently resistant to interruption is the goal… recovery is a last resort that is too often used because of a fundamentally dated methodology. WTG continually scours the market for unique, advanced products that are proven in production applications but, not yet applied in the context of business continuity. These technologies include: hardware and software for server replication and fail-over management; network SCSI, SSA and Fibre channel integration; Network Attached Storage (NAS) and Storage Area Networks (SAN); data mirroring, replication and protection; automated data management and backup; remote device management; and automated application recovery to name a few.
It may well be, that the only players really motivated to craft these kinds of pragmatic solutions are you and WTG. Integrators who offer the advanced software and hardware point products don't have the experience or desire to address the full spectrum of continuity issues. And recovery vendors are unable to creatively apply solutions because they simply cannot support new technology in the recovery arena until a critical mass of users forms to fund a generic, mass-market implementation. We are confident that, given the scale of your business' operations, we can find ample opportunities to increase your overall business continuity capabilities while concurrently improving availability of critical, 24/7/365 enterprise systems like ERP and supply chain applications, e-commerce storefronts or highly leveraged email systems.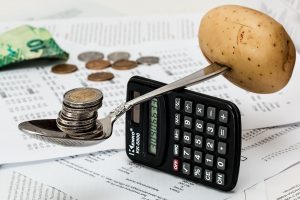 Third, WTG strives to provide its clients business continuity for the same, or less, cost than they typically incur for plain-vanilla disaster recovery coverage. In today's world, DR vendors do little to address their customer's in-house environment, short of a disaster declaration at an alternate site—and that's expensive, no matter how you slice it. If the recovery architecture assumes that failure is inevitable, and the recovery environment must reflect the "as is" production environment, there is little flexibility and zero leverage. However, by leveraging existing initiatives in your constantly changing production environment and employing advanced technologies, we can increase daily operational effectiveness and provide high-availability infrastructures while concurrently shrinking the footprint of recovery requirements. This approach cost effectively extends your existing infrastructure to provide business continuity and recoverability as a natural part of daily business operations. By crafting solutions that employ all available resources, we create a higher standard for both production and recoverability and are freed from the constraints of the traditional hotsite model. The result is that your business gets much more for the same dollar. Using this approach, we have saved our clients millions of dollars in direct recovery planning costs while enhancing their recoverability as well as their production availability and continuity.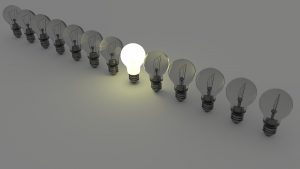 Finally, WTG's approach is fundamentally different than traditional Disaster Recovery/Business Continuity consulting firms. Big firms have an ongoing, unrelenting push towards their hardware solutions and their consulting services are, by necessity, in lock-step with that ultimate goal. Smaller firms typically follow after the big ones and mimic their services and solutions at a lower price point. WTG's mission, on the other hand, is to do a more thorough job on the crucial continuity issues and do it with more experienced consultants than most of our competitors. While the competition would likely argue the point, we sincerely believe that our history bears us out. We have a more directed focus on our customers and our consultants don't juggle a dozen accounts at one time to maintain impractical billing levels and feed a big corporate machine. WTG spends the time necessary to understand your critical business processes and technology infrastructure, and will blend new technologies into customized continuity solutions based on actual in-house operating requirements. We are not in this business to sell generic "preconceived requirements", cloud services or point products — we select only the best high-availability products and craft custom solutions to fit your unique business requirements.
In the final analysis, the single biggest improvement WTG can offer your business is to integrate business continuity into the daily fabric of the organization and to produce day-to-day benefits that make continuity planning an investment with a measurable R.O.I., as opposed to an expense driven by unpredictable probabilities. Our goal is to ensure that, from end-to-end, your company's critical business areas can rely on optimal, continuous availability infrastructures to support them… every day, not just when a disaster occurs.