Disaster Recovery/Business Continuity has changed dramatically in the last 18 to 24 months as new technologies have become available in response to real-time demands on internal processes and systems–demands for 24/7/365 continuous availability, irrespective of outright disasters.
Application of these technologies to the arena of business continuity offers powerful new options to businesses. Interestingly enough, the DR/BC Industry seems unable or unmotivated to apply these new options. This is likely due to the significant historical commitment to shared recovery facilities (a concept still based on the disaster-response methodology), and the shared cost model of recovering "glass house" data centers. The sheer momentum of the industry severely handicaps its ability to keep pace with powerful, new solutions that deliver more, cost less and are available now! As a result, businesses are either forced to wait for the mass market solution to catch-up, or are left to their own devices to construct badly needed continuity solutions within their own shops on a one-up basis.
Like traditional DR architectures, employing a cloud-based secondary site requires more than just replicating your data center. – Information Week, Feb 2017
WTG, on the other hand, is keeping pace with the evolution of new high-availability technologies, and is applying advanced business continuity solution sets that use these state-of-the-art products to create cost-effective, continuous operating environments that are natively more recoverable. With this in mind, there are four aspects to WTG that, in our view, differentiate us and the continuity solutions we construct for our clients.
Your business, your process
End-to-end focus
Cost effective business continuity
Fundamentally different
Reach Out Today to Learn More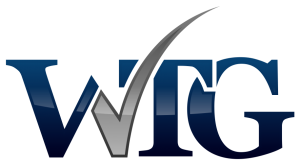 The William Travis Group, Inc.
1827 Walden Office Square, Suite 220
Schaumburg, Illinois 60173-4294
P: (847) 303-0055 | F: (847) 303-0378
Info@WilliamTravisGroup.com