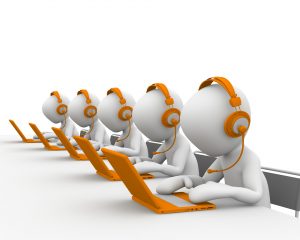 Business Continuity – (Continuous Operations Planning)
The best solution to recovery is avoid an interruption in the first place. WTG develops pragmatic, real-world continuous operating solutions that incorporate the latest high-availability and high-recoverability technologies and techniques in a risk-balanced, cost-effective manner to keep your business running.
Continuity Technology Assessments
WTG assesses key availability and recoverability technologies for their applicability, use and effectiveness in supporting and recovering data centers, open system platforms and business units. We make recommendations on relevant technologies (including job scheduling, data backup and restore, data storage, SANs, remote device management, remote data storage and mirroring, remote configuration, communication protocols, etc.) that augment, extend or enhance continuity and recovery capabilities.
Total Recovery Planning (Mainframe to Client Server to Desktop)
WTG can develop a total recovery capability ranging from traditional mainframe recovery to the latest advanced solutions including real-time data mirroring for all computing platforms, from MVS to Unix to the Windows PC desktop.
Current Capability Reviews and Point-of-Failure Analysis
The best recovery capabilities are an integral part of the day-to-day business and risk avoidance is a key element of business continuity. WTG works with our clients to ensure that risk avoidance is an everyday priority and integrates current practices with new procedures for a seamless continuity capability.
Iterative Business Process Decomposition (IBPD)
Our alternative to the Business Impact Analysis (BIA) focuses on business process analysis and identifies mission-critical processes, second and third level interactions, upstream and downstream dependencies, recovery requisites and solution architectures better than the traditional BIA. A thorough IBPD serves as the justification for continuous operations and recovery planning expenses and defines the level of capability required in terms business decision-makers can understand.
Network Recovery Planning
Network recovery is usually a critical path of an overall continuity capability and often, the most expensive and technical component. WTG specialists can design a state-of-the-art continuous availability or recovery network, manage the implementation, and can often offer end-to-end network rates superior to standard vendor's network options.
Vital Records Availability
Data availability and synchronization is a prerequisite to complete recovery and effective business continuity and is often application dependent. WTG's extensive experience in application design and implementation enables us to work with your specialists to ensure a comprehensive vital records program.
Project Management
WTG can develop a comprehensive continuity capability on a turn-key basis or we can project manage in-house resources according to our proven methodology for the best combination of results and cost-effectiveness.
Vendor Analysis and Selection
Most companies consider a commercial recovery center and/or cloud-based solution as a component of their overall continuity capability. WTG is uniquely qualified to assist is this area from development of the RFP to final contract negotiations. The subscription savings we gain in the first few contract years often more than pays for our fees with later year savings dropping right to our client's bottom line.
Testing Programs
Testing is the key to validating and fine-tuning a recovery capability. WTG works with clients to develop a life-cycle testing program that steadily improves their recovery capabilities and protects not only the business but the investment in the recovery capability.
Maintenance and Quality Assurance Services
Business continuity will be an ongoing part of business. Establishing the capability initially is only the tip of the iceberg. Maintaining it over time is the challenge. Maintenance can be either a sunk cost or it can return operational advantages in addition to offering business continuity assurance. WTG works with our clients to ensure the most cost-effective and functional long-term capability.
Crisis Communications
Crisis communications is frequently overlooked as part of continuity planning but is one of the most important aspects to complete recovery of the business and its place in the market. WTG is uniquely position to address the communications and public relations aspects of crisis management and offers comprehensive programs and implementation.